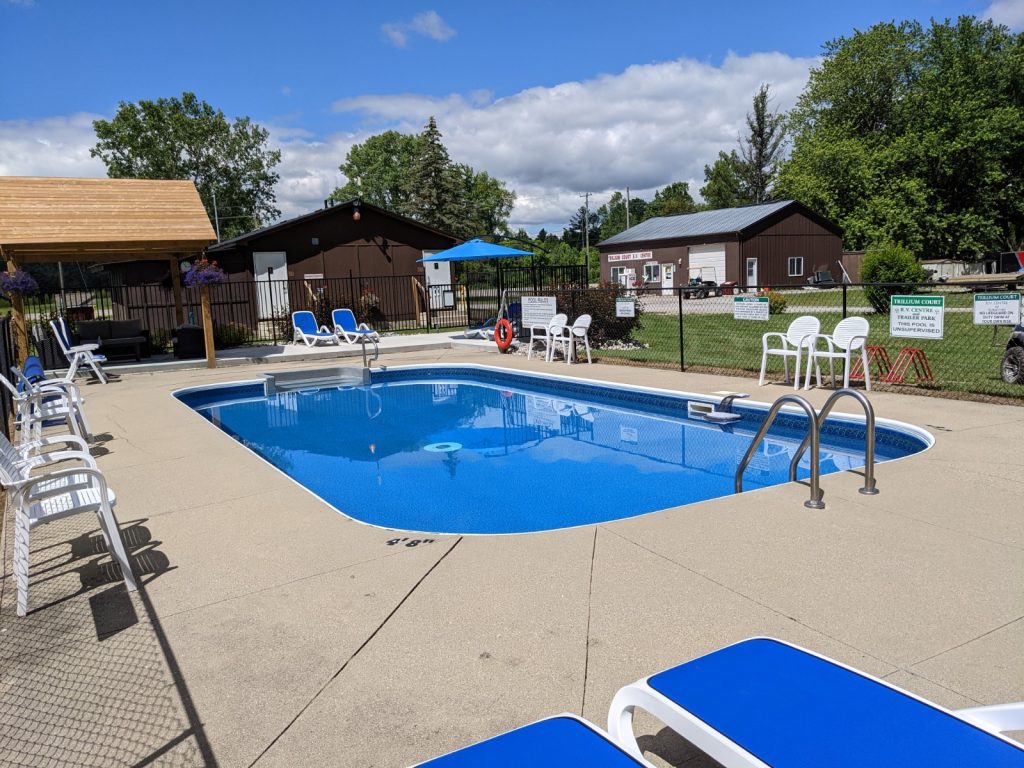 Heated Pool Area
Our pool is open every day from 9am to 9pm. As well as a new Pool Heater, we have recently upgraded the Pool Steps and liner. In the pool area we have built a gazebo and purchased all new chairs and umbrellas. The pool is located at the front of the park close to the bathrooms, showers and store.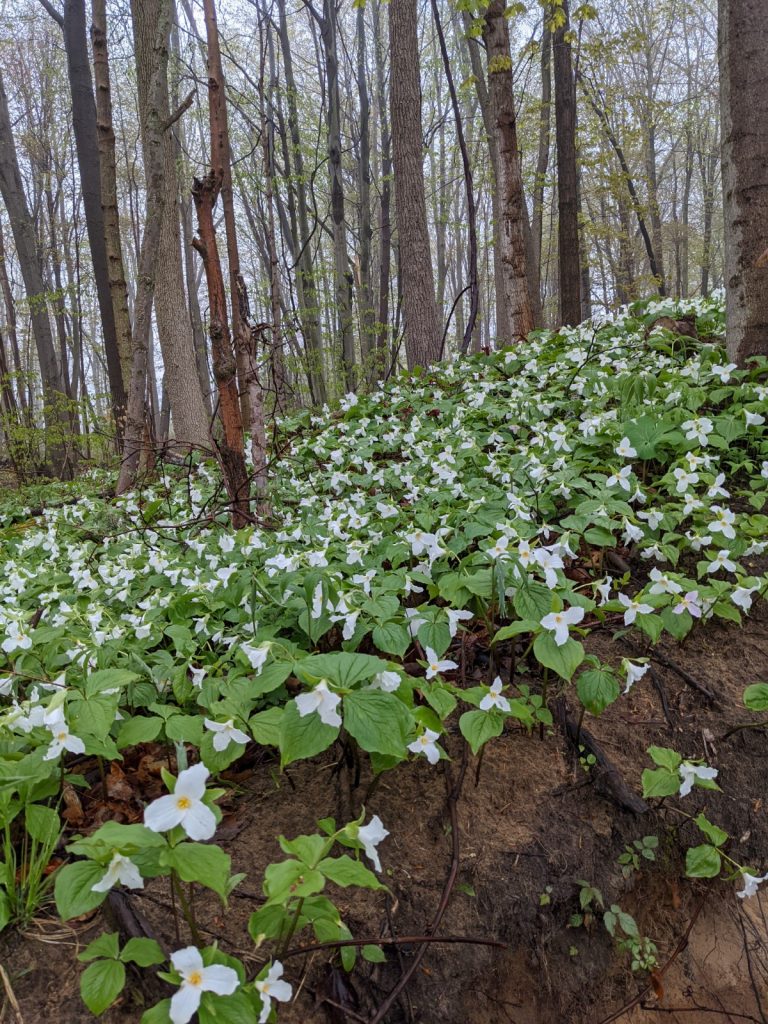 Walking Trail
We have some nature trails in the woods that our Campers are welcome to walk through with their families or dogs. First thing in the spring you will see why we named our park Trillium – the entire forest floor is covered in White, Pink and Maroon Trilliums!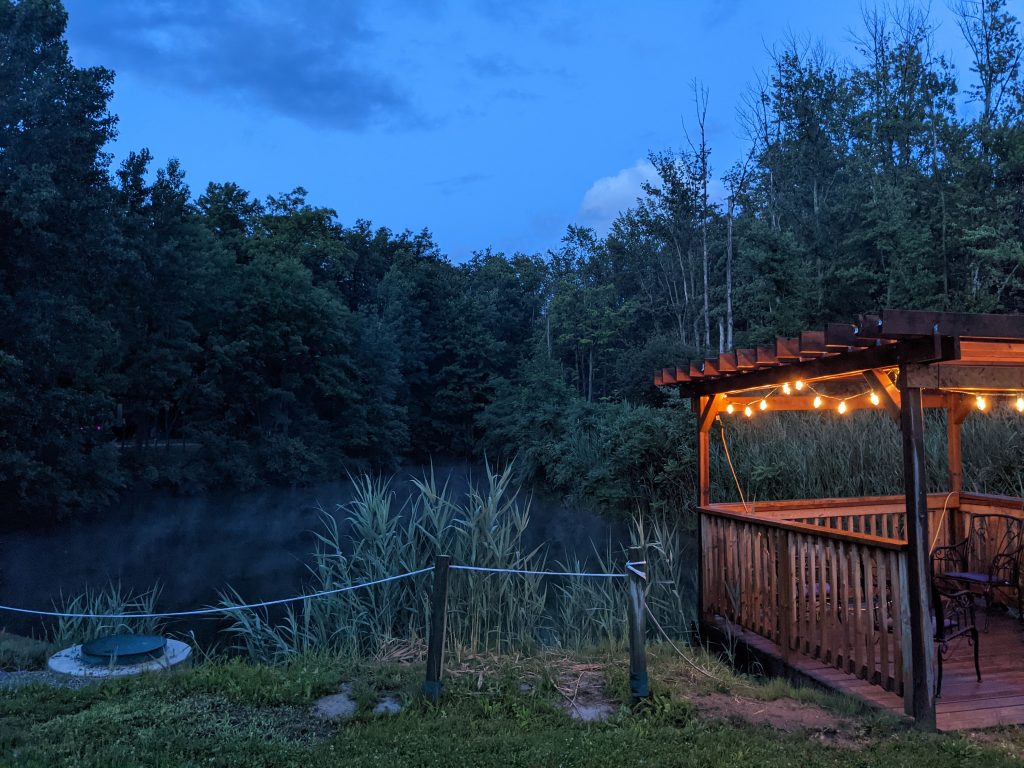 Pergola on the Pond
Back in the New section of the park, you will find our Pergola. During the day there is a small dock area that our Campers are welcome to fish from. The pond has lots of Panfish and Largemouth Bass. At night this section is lit and you are able to sit by the pond and hear all of the different frogs, birds and other wildlife that call this pond home.