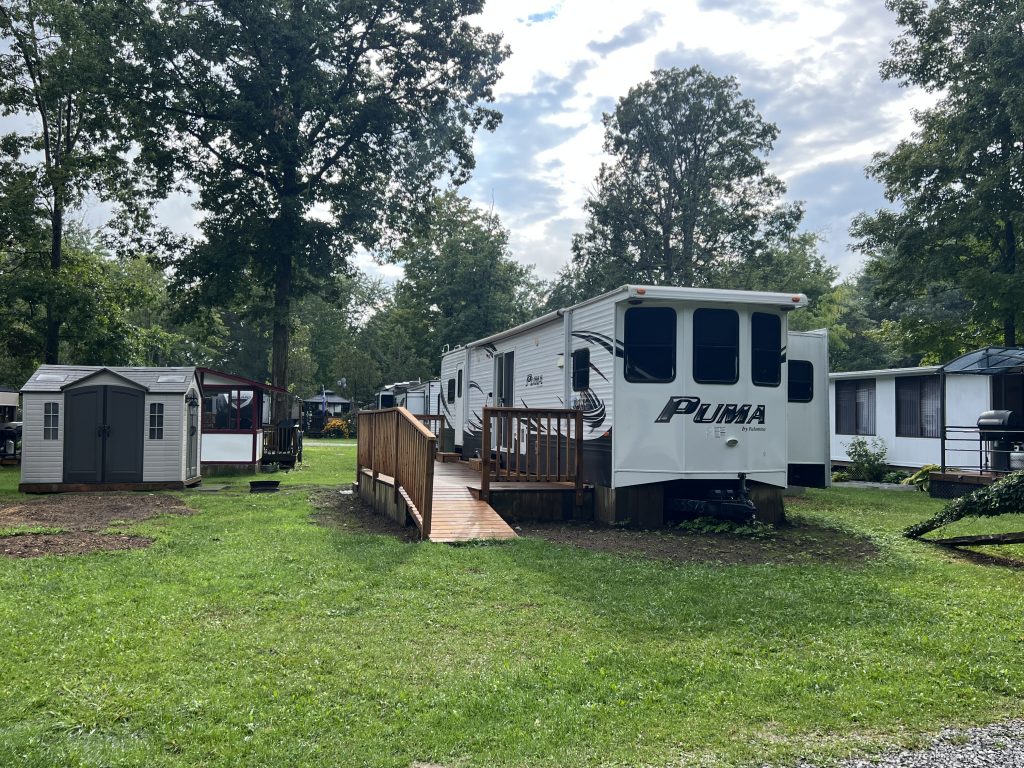 Site #40
39 Ft PFK Puma Forest River Trailer – 2014
2 Tip Outs (Living room and Bedroom)
Available on Seasonal Site with Deck and Shed
Professionally maintained & winterized
Large bedroom with full-size closet storage
Leveled on a seasonal site
$35,000.00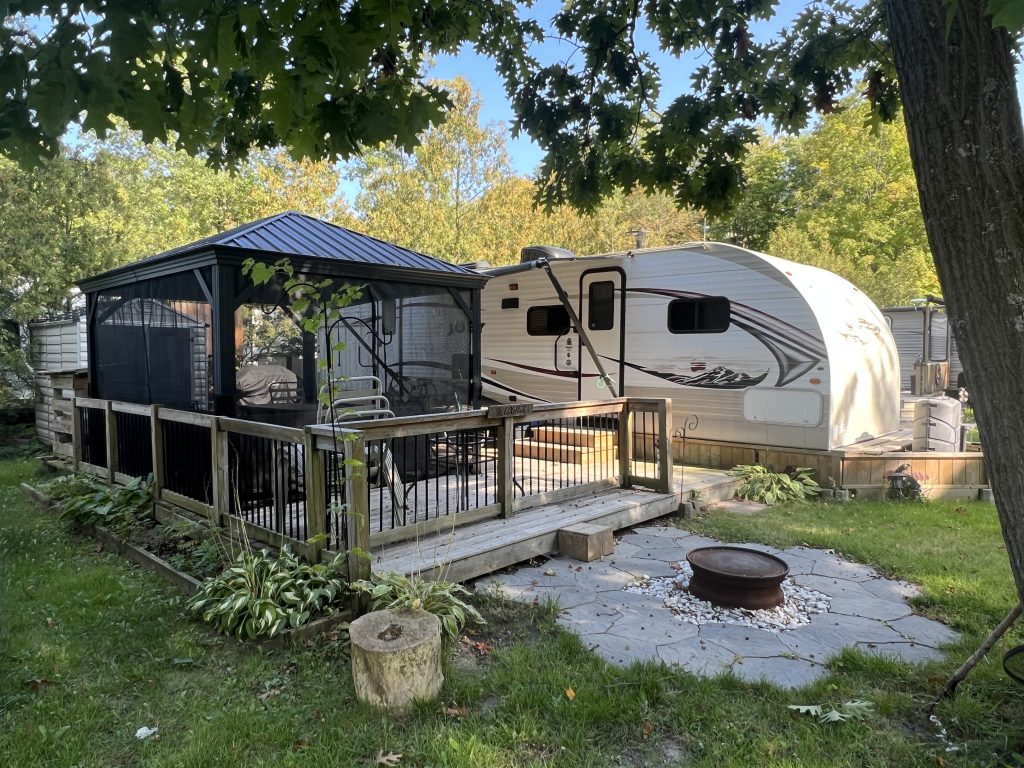 Site # 23
31 Ft 2 Bedroom Skyline – 2012
2 Tip Outs
2 Bedrooms – 3 bunks in back
Outdoor kitchen with mini fridge
Deck and Shed included
Leveled on a seasonal site
$20,000.00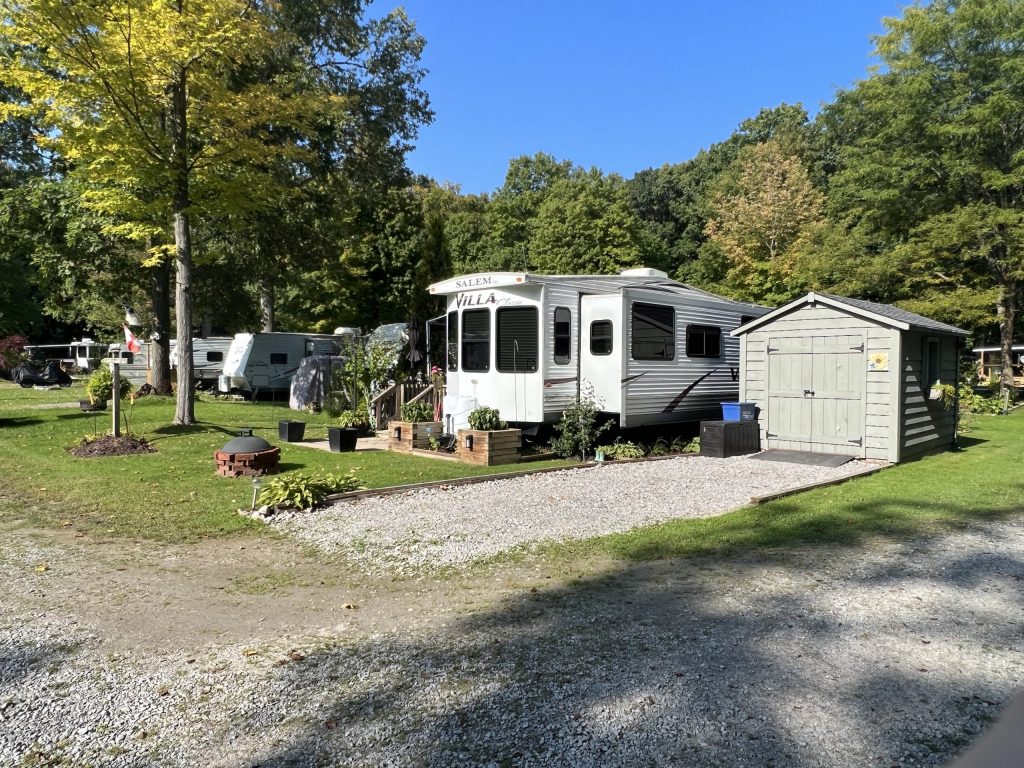 Site #38
39 Ft FDEN Salem Villa – 2013
2 Tip Outs (bedroom & Dining/ living room)
*Includes Electric Golf Cart* that fits in shed for storage
2 Sheds, deck with awning and firepit
Corner lot with driveway
Full-size shower
Leveled on a seasonal site
$45,000.00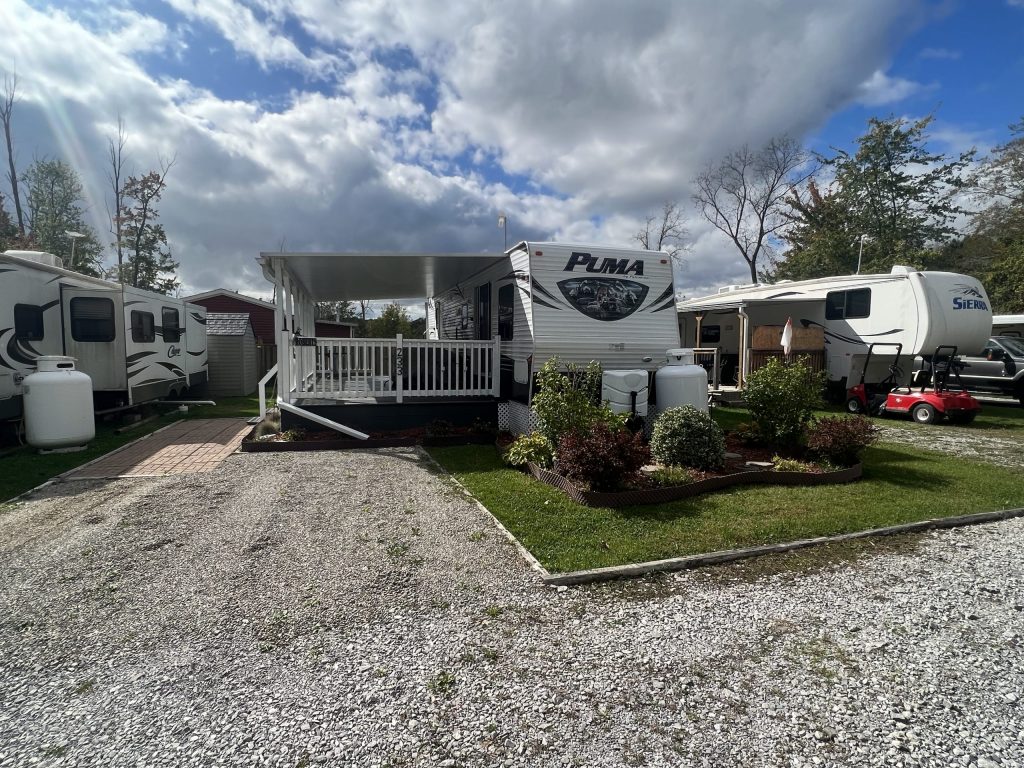 Site #233
39 Ft PBS Puma Forest River Trailer – 2013
Tip Out Dining room/ Living room & Master Bedroom
Second bedroom with 2 bunks and writing table
Newly added garden shed, firepit area and gardens
Hard roof deck covering & tip out awnings
Leveled on a seasonal site
$40,000.00
This trailer site is right across from the back pond and walking trails in the woods. Please call the office to take a look at this site!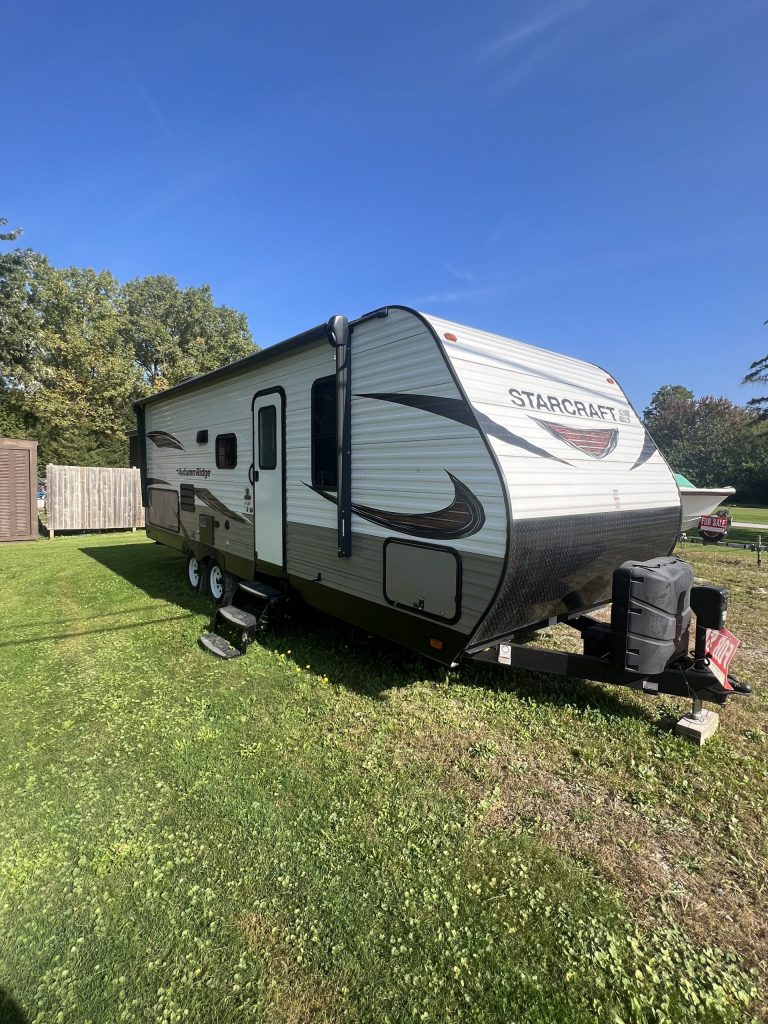 Starcraft Travel Trailer
24 ft BHS Starcraft – 2019
Tip Out Dining room/ Living room
Master bedroom & 2 Bunks
Lots of storage space
Easy to hook up and tow
$27,500.00
Perfect for road trips and camping with your whole family! Come have a look and start your fun today!